Free EV Charging Stations From Burlington Electric Department, Plus What Other Electric Utilities Can Learn From Our Partnership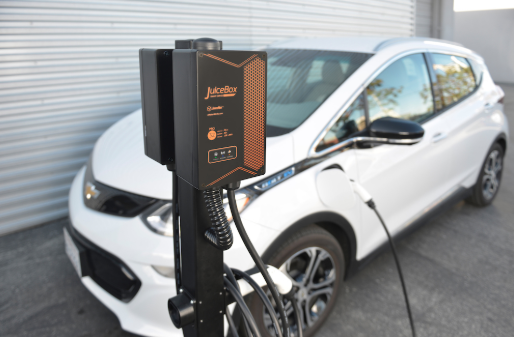 We're excited to announce that our partnership with Burlington Electric Department (BED) to deploy Level 2 (240V/32A) electric vehicle (EV) charging stations at multi-unit dwelling properties in Burlington, Vermont is now underway!
The program will supply 15 JuiceBox Pro charging stations for free to qualifying multi-unit dwellings. BED will offer an additional $500 per property to help cover the installation costs of each station if the owner agrees to make it publicly available from 9am – 5pm. We encourage qualified property owners to apply here.
Eligibility
Recipient must be a Burlington Electric Department customer
Adequate WiFi connection at the site of the chargers
Wiring to the house meter (meter billed to the property owner or association)
Multifamily unit dwelling – multiple separate housing units for residential inhabitants contained within one building or several buildings within one complex.
Have the capacity in your electrical panel to provide electricity for the charger(s). Each charger requires a 40 amp breaker.
Our pilot with BED is an interesting way to increase EV charging infrastructure while also helping Burlington meet its aggressive carbon-reduction goals outlined in its Net Zero Energy plan. Many other cities and states throughout the country have adopted similar carbon-reduction plans, and our pilot program offers a practical method to achieve emissions-reduction goals for the largest polluting sector, transportation.
What's unique about EVmatch's program with BED?
Today, it is often prohibitively expensive to install public EV charging infrastructure. Why is that? Most obviously, charging stations that most companies sell for commercial/public-facing locations are significantly more expensive than stations that homeowners can buy to install in their garages. This is usually because these stations require cellular networking and RFID technology for communication and payment processing. On top of that, commercial property owners often have to make significant electrical upgrades or develop new electrical infrastructure (e.g. a new service panel and extensive wiring) to service the parking lot or garage with adequate power for EV charging.
At EVmatch, we're working to make charging more affordable for both the owners that install it and the drivers that use it. That's why we developed a system that leverages lower cost charging hardware, local WiFi networks, and existing electrical infrastructure to reduce both the upfront and operating costs of EV charging projects.
With EVmatch, electric utilities can deploy 10 times more charging for the same cost as other charging companies
We have partnered with the charging station manufacturer Enel X and created an app with built-in payment processing and booking features so anyone that wants to install public Level 2 charging can do so at a fraction of the cost of other charging companies. All you need is WiFi, a parking space(s), and the electrical capacity to power a 32A or 40A charger. With built-in payment processing and booking features, EVmatch allows anyone rent out stations to the public to earn some extra money and help more people confidently drive electric.
With our affordable smart charging solution, electric utilities around the country have a unique opportunity to replicate the program we're running with BED to deploy affordable charging stations powered by EVmatch software so anyone can make a private station publicly available. Rather than installing a traditional public charging station for over $10,000 a pop, utilities can take advantage of our community-based solution to deploy 10 times more charging for the same cost.
EVmatch is also partnering with Green Mountain Power to deploy Level 2 charging stations at multi-unit dwellings and commercial locations in rural parts of Vermont, including an HOA at Mount Snow Resort and businesses in Addison County. EVmatch earned both pilot projects with BED and Green Mountain Power after participating in the DeltaClimeVT business accelerator program based in Vermont that supports companies working on climate economy innovation.
If you are interested in BED's free charger program for multi-unit dwellings, fill out their application here.
Copyright © 2023 EVmatch. All rights reserved