Empower your customers and maximize your service
A Simple EV Solution For More Program Engagement
EVmatch's unique EV charging solution combines a revolutionary new hardware product with our flexible software to help utilities provide better, more consistent service to customers, regardless of the make and model of their vehicle and EV charging station.


Provide interoperable hardware to enable time of use program participation.

Copy goes here, copy goes here copy goes here copy goes here


Copy goes here, copy goes here copy goes here copy goes here
Unlock New Opportunities With the EVmatch Adapter
Created in collaboration with Argonne National Laboratory, the EVmatch Adapter is an economical and user-friendly device that upgrades non-networked EV charging stations.
The Wi-Fi enabled adapter unlocks a myriad of possibilities, ranging from convenient payment processing and efficient monitoring and control, to seamless integration with renewable energy sources.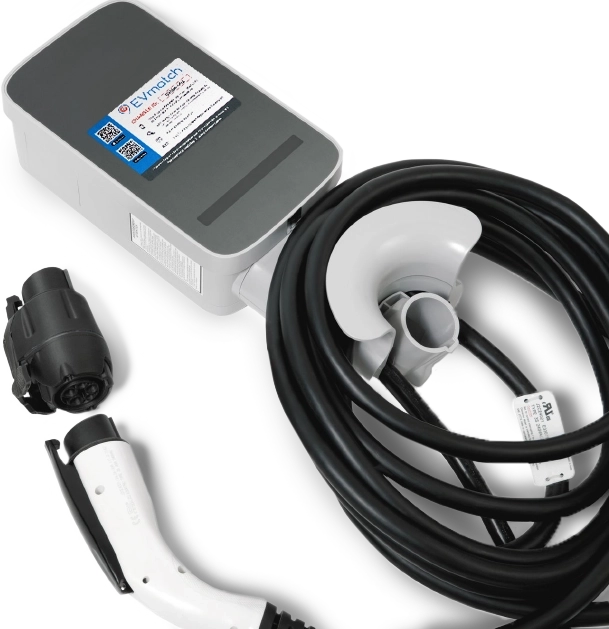 What Is The EVmatch Adapter?
The EVmatch Adapter is a Wi-Fi enabled device that allows Level 2 charging station operators to get the most out of their electric vehicle (EV) chargers, regardless of the make and model. The interoperable adapter retrofits any J-1772 Level 2 charging station, and thus, makes it smart by enabling internet connectivity. This connectivity allows operators to enjoy the amazing perks of managed EV charging such as remote metering, monitoring, and control of EV charging sessions, just to name a few.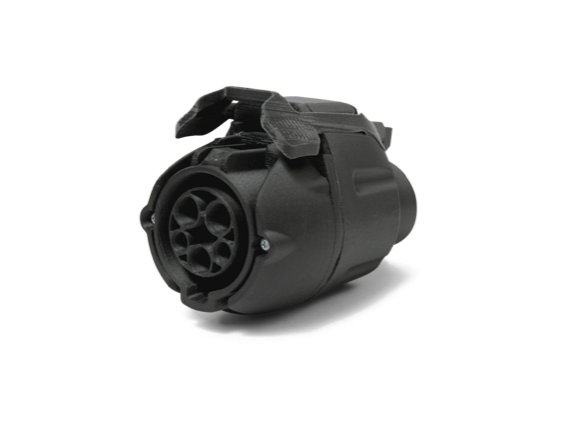 Core Features & Use Cases
There are many impactful use cases for the EVmatch Adapter ranging from frequency regulation, to the optimization of non-networked chargers, to electricity submetering and load aggregation for grid services, to the collection of data for environmental credits. Some of the capabilities listed below enable the adapter's wide array of aforementioned use cases.

Interoperability with SAE J1772™, also known as J Plugs or Type 1 Connectors

Real-time control over EV charging
Enable or start a session
Disable or stop a session
Increase or decrease charge rate

Real-time charge monitoring
Charge session analytics
PEV and EVSE SAE J1772™ signals

Access control
Allow specific drivers to utilize a station at a specific time

Billing based on time or energy used

Load control for third-party load balancing