Earn Money Sharing Your Home EV Charging Station
Why Host Your personal Charger on EVmatch?
Charging your electric vehicle is an important part of your routine, but you're probably not using your EV charger 24 hours a day. EVmatch lets you rent your charger when it's available to other EV drivers, no matter what kind of charging station you have and our hosting service is available throughout the United States.

EARN EXTRA INCOME & REWARDS
Cover your cup of coffee and earn charging credit to use at other EVmatch stations.

Provide measurable benefits to your local EV community, the environment, and our health.

REDUCE BARRIERS TO EV ADOPTION
Help increase accessibility, ownership, and equity in the EV market.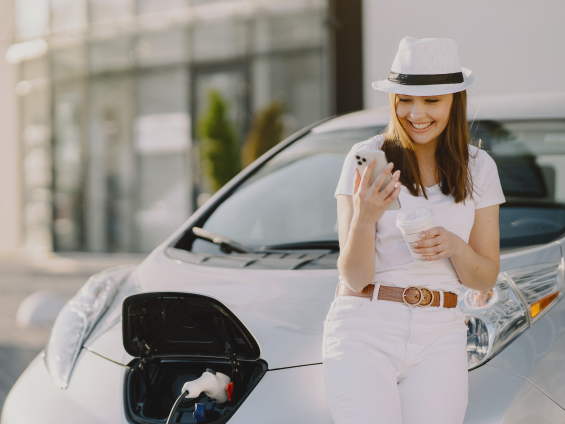 Several costs are taken into account when you host your charger on the EVmatch network

Electricity Cost
We calculate your electricity cost for each transaction based on electric vehicle type, energy output of your charger or outlet, and your electric utility rates.

Host Access Fee
As a Host, you can set your own access fee to make a profit every time someone reserves your charger. Access fees are set as a percent markup on the cost of electricity. To simply pass along the cost of electricity, set a 0% markup.

EVmatch Service Fee
We add a small EVmatch service fee paid by the driver to each charging transaction to maintain the platform.
Control how you host your charger

There is no minimum or mandatory hosting time, so you can block off dates and times when your charger is not available.

Choose your preferred percent markup on top of electricity fees, and change this anytime you'd like.

PERSONALIZE SECURITY FEATURES
Install an Enel X Way JuiceBox or Wallbox Pulsar Plus for added access control features.
Several costs are taken into account when you host your charger on the EVmatch network:

Privacy
Your address will not be provided to a driver unless you first approve their charging request.

Personalization
Choose between instant bookings or directly managing requests as they come in.

Enhanced Security
JuiceNet and Wallbox chargers provide enhanced security for all of your charging sessions.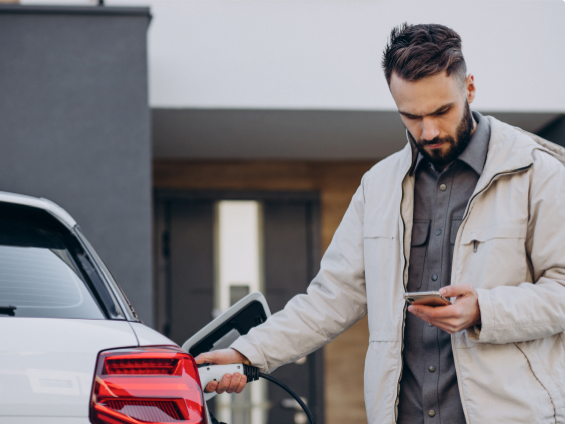 Become a host in 3 easy steps
List your charger on the EVmatch map
Register to be a host on the EVmatch network and share your charger without any sign-up fees.
Decide how you want to host
You choose your station's availability, price, and security features. Plus you can allow instant bookings OR directly approve requests as they come in.
Earn money and more charging
After each hosting session, your earnings will be stored as credit on your account. You can then visit your listing details and (1) request to convert your earnings into charging credit to use at other EVmatch stations, or (2) request a direct payout.
Hardware Options for
Residential EV Charging
Download the EVmatch Mobile App
The EVmatch mobile app gives you charging access on the go. Download the iOS or Android app so you'll never be left without a charge.
Become A Host and Join the EVmatch Community.
Ready to share your charger, make some extra cash, and join a community of environmental trailblazers?