Install EV Charging Stations For Little To No Cost
Thanks to a grant from the California Energy Commission (CEC), EVmatch is working with multi-family properties in Santa Clara, Los Angeles, and San Diego counties to install affordable EV charging stations.
What Does The CEC Grant Cover?

Installation, Engineering, and Permitting
Properties are eligible to have electrical engineering fees covered, as well up to $5,000 per charger for installation material and labor.

Properties are eligible for up to 6 free Level 2 (240V) charging stations, as well as mounting and networking hardware.

Properties receive EVmatch charging management software for first five years at no cost and pay no data fees for one year.
Multi-unit buildings in Santa Clara, Los Angeles, and San Diego counties are eligible.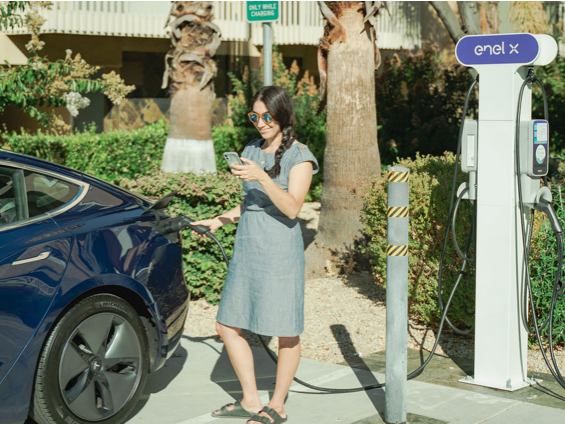 The Benefits of Offering EV Charging as an Amenity

Attract and retain high-value residents and avoid getting filtered out of search results.

Choose your preferred percent markup on top of electricity fees, and change this anytime you'd like.

Install an Enel X Way JuiceBox or Wallbox Pulsar Plus for added access control features.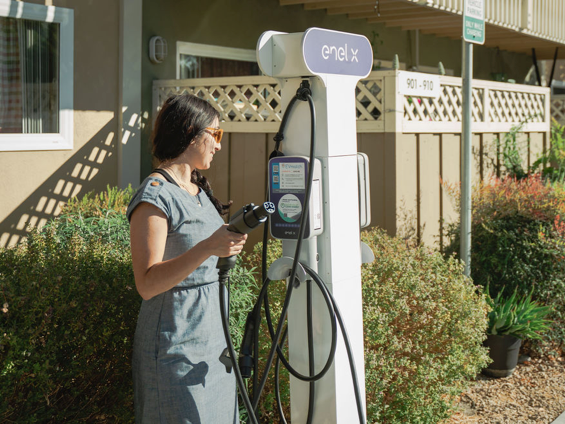 What Are the Qualifications for Eligibility?
This is a competitive and time-sensitive EV charging grant opportunity. EVmatch will select multi-family properties based on a variety of criteria including, but not limited to:

Public access availability schedule

Current demand for EV charging, especially from apartment dwellers and nearby rideshare drivers

Building size, location, and classification

Electrical capacity and shared parking availability
What EV Charging Stations Are Available Through The Grant?
Eligible hardware is the Enel X JuiceBox Level 2 charging station, equipped with the universal J1772 plug, which is compatible with all EV models. EVmatch software is integrated with the JuiceBox to provide site hosts with convenient payment processing, a highly customizable reservation system, and enhanced security and remote access control.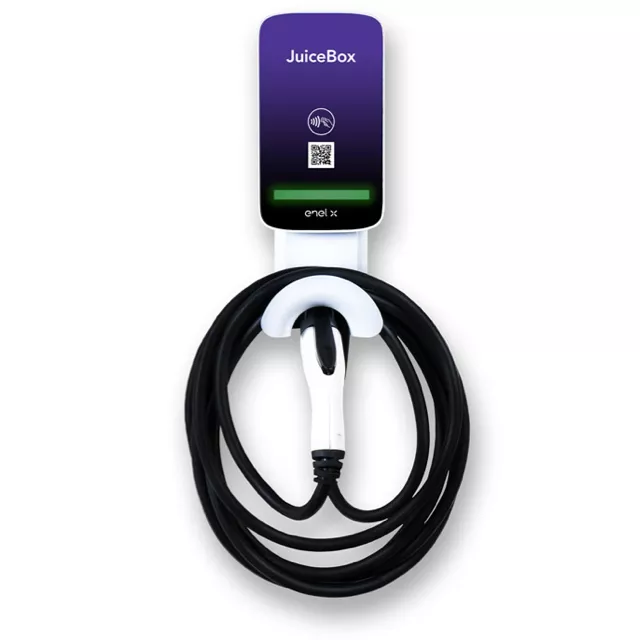 Complete the form to speak with a member of our team to confirm your eligibility and apply for grant funding.
EVmatch is a network provider for smart EV chargers and the most dynamic and affordable EV charging solution for multi-family apartments. Managers use our software to control access and set pricing while drivers use our app to access chargers and pay for charging sessions. We supply industry-leading JuiceBox chargers from Enel X, work with expert installers, and offer project management support every step of the way.
Why Property Management Loves EVmatch:

The reservation system makes EV charging for apartment and condo residents simple with advanced booking and greater convenience.

Customize access, availability, and pricing for charging at apartments and condos.

Choose from multiple EV charging station hardware options to fit your aesthetic preference.