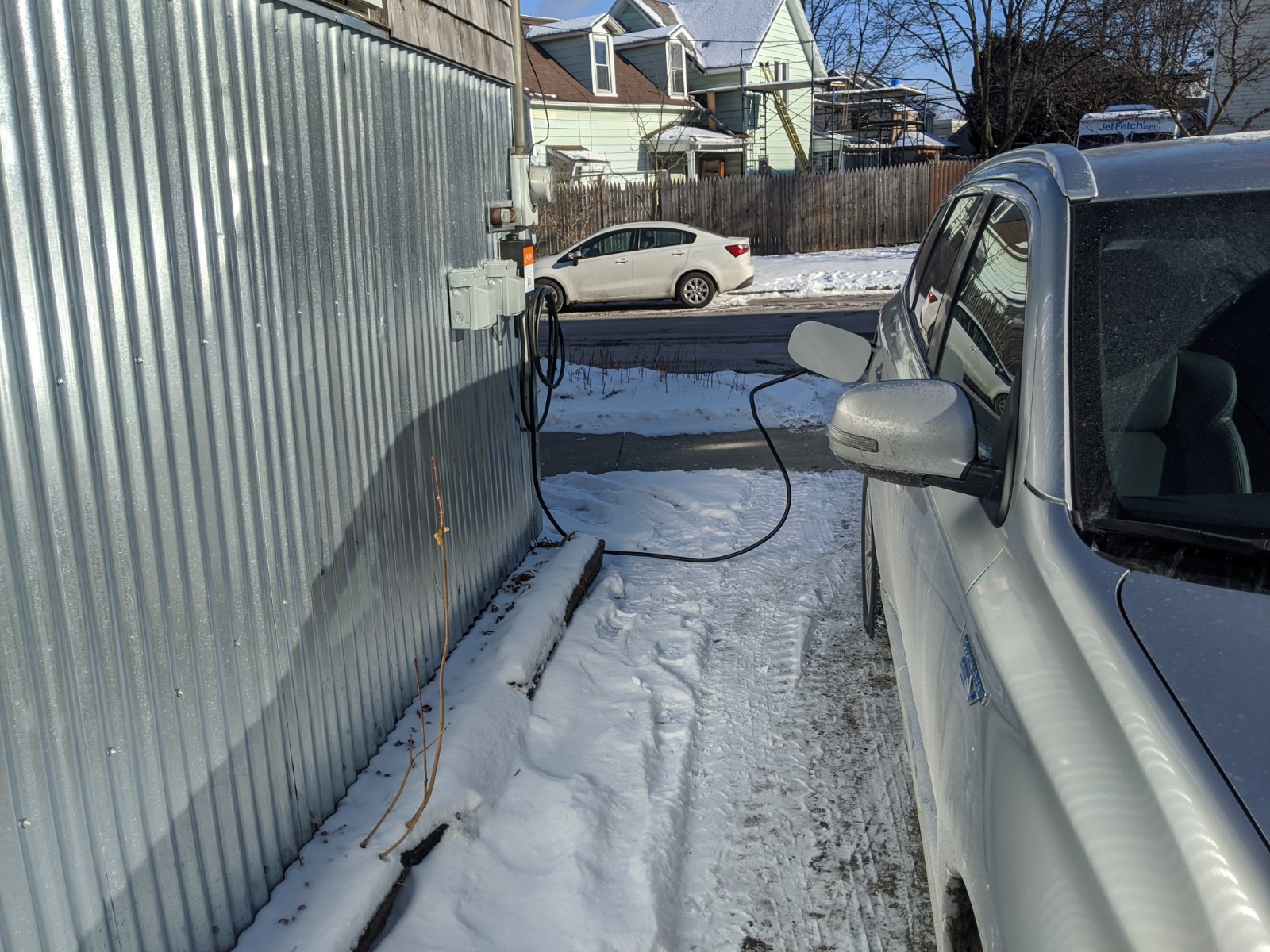 Skip the long lines this holiday season by reserving a charge in advance with EVmatch. We're kicking off our Host Spotlight series full of host stories and listing details so you can find a reservable charger that works for you this holiday season. After expanding our network nationwide earlier this year, hosts from around the U.S. have joined us to help increase the number of public charging options. If you have a personal charger and you're inspired by our hosts, we hope you will join us as well!
Host Anthony in Gilroy, CA
Anthony lives in Gilroy, California just off Highway 101 across the street from Las Animas Park. He has been an EV owner for 8 years and became an EVmatch charging host to lend a hand to other EV drivers. Anthony told us, "I want to help the EV community and help facilitate the change from ICE[gas or diesel] propelled vehicles. If someone is in a tight spot for a charge they are welcome to use my charger."
Anthony is sharing a Leviton 40A charger with a J1772 plug. You can instantly book his charger or make a reservation in advance between 8:00 AM – 9:00 PM any day of the week right here.
Host Jinmin between Baltimore and Washington, D.C.
Jinmin's family is hosting a 32A ChargePoint Home station on EVmatch. You can find their station about halfway between Washington, D.C. and Baltimore, Maryland about 20 minutes to BWI Airport or to Washington Beltway. The garage-installed Level 2 charger can accommodate Tesla and J1772 connectors.
Make a reservation between 8:00 AM – 8:00 PM any day of the week right here.
Commercial host AJ at 12-22North coworking office in Burlington, Vermont
AJ learned about EVmatch this summer and promptly installed an Enel X JuiceBox Pro 40A smart charger at his coworking office, 12-22North.
AJ chose to install a charger at his office so 12-22 North Co-workers can charge their car while they work. "As a sustainable community, we are always looking for ways to help Burlington cut emissions and become a Net Zero City. EVmatch allows us to strengthen the car charging network at a fraction of the cost of other charging providers," said AJ.
AJ's charger with a J1772 plug is available for instant book or reservation 24/7 right here.
We're excited to feature more of our hosts in upcoming Host Spotlight editions. If you're interested in being featured, let us know by sending your reasons for hosting and a couple photos of your charger to william@evmatch.com. Happy charging!
Copyright © 2023 EVmatch. All rights reserved