How To Charge Your 2020 Nissan LEAF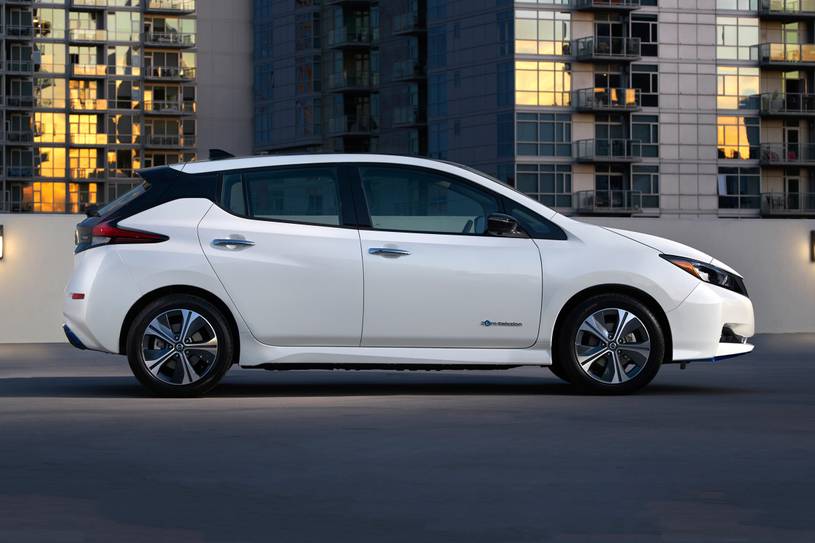 There are three common reasons why people refrain from purchasing an electric vehicle (EV): price, range, and insufficient charging infrastructure. All three of these concerns will be addressed in this article. So hold on to your seat, because it's going to be an exciting ride.
The 2020 Nissan LEAF embodies true technology and innovation with its 100% electric motor. The original LEAF debuted in 2010 as the first fully-electric, mass-market vehicle from a major automaker. Whether you work right down the street or have a long commute, Nissan offers LEAF models with two different battery-size options to address both situations. One option is the 40 kWh battery for 147 HP with a range of up to 149 miles on a single charge. The acceleration in this Nissan LEAF is unreal; however, the 62 kWh version will blow you away even more with 214 HP and 226 miles of range. 226 miles for one single charge! If there's a lake, river, farm, mountain, you name it, an hour and a half away, you can easily make it there and back without even needing to recharge.
"It's an experience unlike any other, thanks to the 100% electric motor. There's the first time you accelerate and feel 100% instant torque push you to the back of your seat. There's the wonder at the intensity of performance coming from a car with such a quiet interior. Then consider no gas or tailpipe emissions, and your everyday drive turns into something truly extraordinary."

---

-NISSAN
So now the question is: how does one charge their Nissan LEAF to reach such impeccable mileage? There are three convenient options listed below.
1. Charge your Nissan LEAF at Home and Earn Revenue
Private homes typically install either a Level 1 or Level 2 charger. Level 1 charging takes 17-25 hours to charge a 100-mile battery. In order to charge an EV in a reasonable amount of time, most owners upgrade to a Level 2 (240V) charging station.
At EVmatch, we wanted to find the most reasonable and trustworthy equipment for our customers, knowing that price is one of the top three consumer concerns. That's why we integrated with the Enel X JuiceBox Level 2 station, which will add about 20-30 miles of range per hour of charge to your LEAF. One night of charge and you're ready to accelerate. If you reside in an apartment complex or condominium, EVmatch can help bring chargers to your parking lot.
I can earn money with my home charger? That's right. You can list your home charger – regardless of make or model – on EVmatch.com and the EVmatch mobile apps and rent it out to EV drivers in need of a charge. Hosts can earn a couple hundred dollars a year depending on the charger's location.
2. Charge your Nissan LEAF at your Multi-Unit Dwelling
Over 40% of the U.S. population rents or lives in multi-unit dwellings (MUDs). Many EV drivers who find themselves in this scenario use the EVmatch app to find a residential location to charge nearby. But many other drivers would prefer to have convenient charging at their multi-family property, and rightfully so. 80% of all charging occurs at home, meaning it's crucial to encourage more people to buy clean vehicles like the Nissan LEAF.
Fortunately, EVmatch is making charging easy and accessible by providing MUDs with the most affordable charging solution on the market. Our software allows you to recover electricity costs, offer reservations so chargers are shared efficiently, and manage access codes for flexible pricing.
3. Charge your LEAF at Work or Around Town
Don't have a way to charge at home? Never fear. As you go about your day, shopping for groceries or hitting the mall, you can simultaneously charge your Nissan LEAF. There are several Level 2 charging stations at shopping centers and other public areas in your city or town. Download the PlugShare and EVmatch apps to locate these local chargers. With EVmatch, you can even reserve a charger in advance, eliminating two things off your list: grocery shopping and charging your car!
4. Fast Charge your Nissan Leaf
Are you planning a road trip or often find yourself in need of a quick charge? DC fast charging stations can charge your Nissan LEAF in as little as 40-60 minutes. You've probably seen a fast charger or two around town. They're often made by companies like Tesla, EVgo, and Electrify America, and a LEAF owner can charge their 62-kWh battery in 45-60 minutes. The 40 kWh LEAF battery takes approximately 40 minutes to reach the same level of charge. These stations tend to be more expensive than Level 2 stations, but they're very helpful when you're in a pinch.
How Reasonable it is to Own a Nissan LEAF
The 2020 Nissan LEAF has a competitive starting price of $31,600; however, with Federal and state tax credits, you can pay as little as $24,100. Depending on your state and electric utility provider, you may qualify for even more rebates to lower the upfront purchase price. Take a look at vehicle and charging rebates and incentives available to you by simply entering your zip code on PlugStar.
In the long run, owning an EV costs less than half as much as owning a gas-powered vehicle. The University of Michigan's Transportation Research Institute found in 2018 that the average cost to operate an EV was $485/year, while an internal combustion engine's average cost was $1,117/year. That's largely due to paying for gas, oil changes, and other engine maintenance not required for an electric car.
Nissan and EVmatch are making it easy and affordable to own an EV, so what are you waiting for? Take advantage of leasing deals and group-buy programs in your area, like these in Boulder, CO and the Denver Metro area.
You can let go of your seat now. We made it to that lake, river, farm, or mountain retreat nearest to you. Thanks for joining me on this adventure.
Copyright © 2023 EVmatch. All rights reserved